Kelley Machado
Licensed Clinical Social Worker
Hello, my name is Kelley Machado, I am a Licensed Clinical Social Worker in Connecticut. You may wonder what does Licensed Clinical Social Worker mean, what does that allow me to do? As a Licensed Clinical Social Worker I have the unique opportunity to help people work through various points in their lives. In the years I have been a social worker I have worked with various populations of people from many socioeconomic, cultural, and racial backgrounds as well as people with various presenting concerns. I began my career working in the mental health system, then the criminal justice system, then onto medical social work including various medical issues as well as aging and end of life concerns.
I believe people can experience difficulties with coping whenever faced with a transition in life. These changes can include monumental transitions that are both good or bad, like a new job, new family members, loss, separations, disappointments, traumatic events, etc. These types of experiences can cause psychosocial distress which can have far-reaching impacts on many aspects of our lives. I work with my clients who include children, adults, couples, and families to find healthy coping methods in order to gain a healthier perception of themselves which can help to strengthen their relationships with themselves and others so they can find themselves as comfortable, secure, and whole.
I take time to get to know each of my clients on an individual basis so that I can tailor approaches to care because I have learned that not one approach impacts and helps all clients. I have been trained and adopted many approaches to provide therapeutic support including cognitive-behavioral, attachment theory, developmental theory, trauma theory, and dialectical behavioral theory.
Change is not easy and embarking on change takes a tremendous amount of courage and actions. I congratulate you on your wish, strength, and wisdom for seeking help and taking this first step towards making a change in your life. If you are prepared to move beyond wishes and intentions to action and fulfillment- I am here to empower and support you to achieve your goals. I would love to help you reach your goals, whatever that may be in life so you can move forward

Melissa Trinci
Holistic Practitioner
Hello! I am a Life Coach and Reiki Master/Teacher with a background in Christian Ministry Coordination, Volunteer Coordination, and Business Coaching. I would love to give you an idea of what I can offer to you.
Have you felt like you may want to make changes, but you just don't know where to start? As a Life Coach, I can help you produce a clear picture of all areas in your life in order to establish concrete and attainable goals, overcome the obstacles that have been getting in the way of your moving forward, and to begin running your life rather than allowing your life to run you. 
We live in a very fast-paced world full of opportunities and distractions. Making time for yourself is increasingly difficult. Choosing to follow personal or professional dreams or to making healthy changes in your life may feel daunting. I am here to help you with this! As a successful entrepreneur, trained Life Coach, Spiritual Consultant and certified Reiki Master/Teacher, I am able to share the skills, tools, and experience I have acquired in my pursuit of living a full and authentic life at home and in my career. I have assisted many people in cutting through the noise to get to the core of where they want to be. I have helped individuals find the courage to move forward in their dreams of chasing that new position at work, starting that business, starting that training, deepening your spiritual life and/or relationships with loved ones. 
We are all capable of amazing things. I believe we are all here on purpose and with a purpose. You do not need to be an expert or feel "extraordinary" in order to do the things you deeply desire to do. I absolutely love watching people rise up into who they are meant to be and to see them step into the place they are meant to be in. Nothing is more satisfying. 
Let's get together to start creating and tackling your goals today! I look forward to working with you.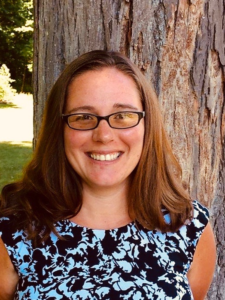 Heather Drago
Licensed Marriage and Family Therapist
---
Hello,  I'm Heather. If you are seeking support from a therapist, you are in the right place. 
In my experience, individuals can feel they have gotten stuck in the same routine trying the same thing over and over without gaining the outcome they were seeking. I value the importance of getting to know each individual I work with so that together we can develop an effective and achievable treatment plan. Together we can find new approaches to positively and directly impact the outcomes you seek. 
I am a licensed marriage and family therapist that has worked with a diverse population in various treatment settings. I specialize in working with families, adolescents, and couples. I focus my work on the belief that everyone is capable of change. We can work as a team to promote positive growth and overcome emotional conflict. 
Michael Genovese
Licensed Clinical Social Worker
---
Welcome!! My name is Mike & I received my Masters Degree in Social Work at Fordham University. I am a Licensed Clinical Social worker who has worked with adults primarily for the past 27 years. I have experience working with Veterans and the issues they face as well as individuals involved in the legal system. My other areas of expertise are in mental health, substance use/prevention, and treatment, as well as bereavement. I am versed in transactional analysis and am working on my certification in EMDR.

I look forward to collaborating with you and finding ways to heal and grow as an individual. My approach to treatment will build on your strengths while helping you minimize what you feel are the blocks you are currently experiencing in your life. I am accepting clients who are seeking Telehealth but meeting in person can be arranged if that is a preference.

I want to create a warm and comfortable environment for my clients to feel safe in. It is difficult to begin therapy for some and I want you to know that this is your time. It is a time where you can feel safe to not be judged and can work out your thoughts and feelings in a safe environment. It takes courage to be in therapy and I applaud you for doing it